Franchising With Paint EZ
The painting industry is primed for disruption. Our innovative customer experience solutions and superior franchise owner training programs will give you the tools you need to capitalize on this opportunity.
The Process
"*" indicates required fields
We are changing the way the house painting industry operates. Our goal is to make the whole process as easy and stress-free for customers and franchise owners as possible. Our online quoting system makes getting quotes easy for customers giving our franchisees a competitive advantage and saving time and money for our franchise owners.
Tailored Personalized Support to Help You Succeed
We provide a wide range of services to help you succeed, including in-house marketing and trainings that will teach you everything you need to know.
Experienced Marketing Team, At Your Service
Marketing is a crucial aspect of any company, and we understand how important it is for your business. Our in-house marketing team will work with you to create an individualized marketing strategy. Meet monthly with your account manager to discuss your latest analytics, implement proven campaign strategies, and help grow your social media presence.
No Experience? No Problem.
You don't need any previous experience in the house painting industry to start a successful Paint EZ franchisee. We will provide all the training you need to get started, and you'll receive ongoing support every step of the way.
Recession-Proof Job Security
The painting industry is one of the most recession-resistant industries. In fact, our business tends to do better during economic downturns because people are looking to save money by painting their homes rather than opting for more expensive renovations.
Unparalleled Customer Experience
We're changing the home painting industry with our revolutionary, patent-pending software. Paint EZ customers will soon be able to send in their room photos and quickly receive a quote that same day. This leads to happier clients, and saves our franchisees both time and money.
Room For Your To Grow
There are many territories still available, and you have the option to expand your territory as you grow! Unlike other franchises, there are even opportunities to work outside your registered territory – without having to pay any additional territory fees.
Approx. Year 1 Investment:
$80k-$100k
Average Unit Volume:
$704k/yr
Declining Royalty Percentages as You Grow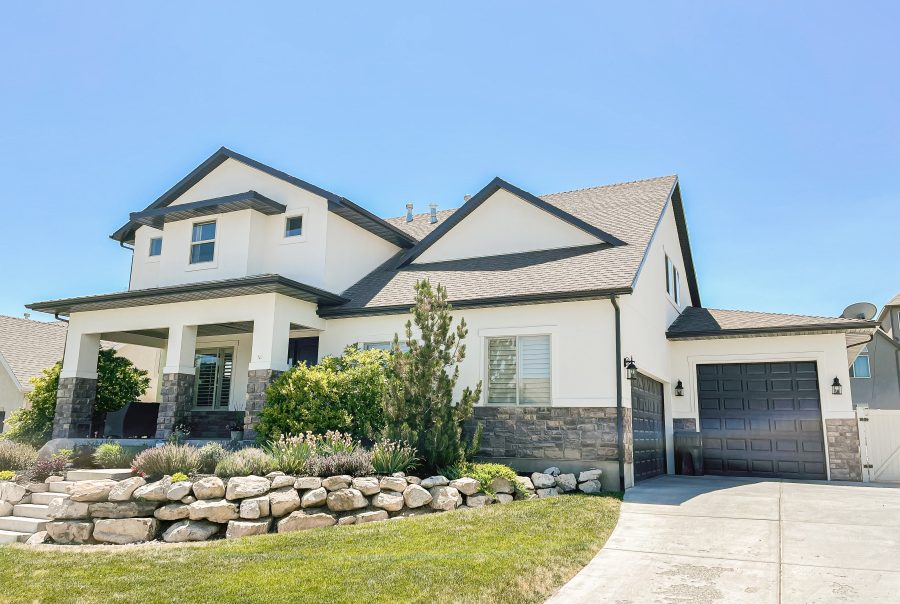 Our Mission is to Uplift our Communities
Our service initiative, Rooms For Hope, is committed to supporting patients and families of those impacted by cancer or terminal illness. Every month, our franchises transform living spaces into comfortable places that nurture hope and healing and work with other allies within the community to provide uplifting support for those traversing through the life-changing journey of cancer or terminal illness. Learn more about what we're doing to change lives at: roomsforhope.com
How we use technology
to enhance the customer experience.
Home Visualizer
Selecting the right colors for your home can be challenging. Our Home Visualizer software creates high-quality digital renderings of our customer's homes and allows them to try as many color combinations as they would like! Check out these examples.
Photo & Video Quoting
Just like many home services, house painting usually requires in-person quoting. While there are benefits to in-person quoting, customers these days are more and more looking for convenience and speed. With Paint EZ, customers will be able to submit videos or pictures and receive a customized quote within 24 hours! Our system saves time and money for both customers and franchise partners.
Online Quoting
Our mission is to find innovative ways to make the whole house painting experience easier for both customers and our franchise owners. In order to achieve that mission, we are creating a self-service, online quoting system. Soon, customers will be able to simply answer a few questions online and instantly see pricing and schedule their project!
The Process
How do you become a Paint EZ Franchise Partner? Paint EZ strives to make the process as easy as possible. Below is a step-by-step guide that breaks down everything that goes into starting a franchise.
Hear From Some of Our Franchise Partners
"A few things that are awesome about being a franchisee: (these are in no particular order)
1. During these uncertain times regarding health and policy etc, being a small business owner has given more freedom to make decisions for your specific business.
2. Being a franchisee helps you with brand recognition more so than if you were starting your own company with your own company name etc. Having that national brand support is crucial, especially when starting out.
3. Planning your own schedule as it relates to building your business and specific market, is also an exciting part of being a franchisee. Having worked in a corporate setting for many years, I have had direction come down from the top, that wasn't always pertinent to the market. This opportunity will afford you the chance to really tool what you are doing, as it relates to your market."

DJ Brown

Boise, ID
"Starting my own PaintEZ franchise area has been an amazing experience that's changed my life for the better. I love the fact that you get the training you'll need to get the business running full tilt right from the start. PaintEZ really does care about your revenue AND profit and not just nickel and diming you for everything. The potential to grow your business as large as you want is the reason I love working with these guys and the support they give me to get there 24/7."

Cameron Beckham

Farmington, UT